www.ptreview.co.uk
Written on Modified on
The SUHNER ROBOTools for fully automated manufacturing.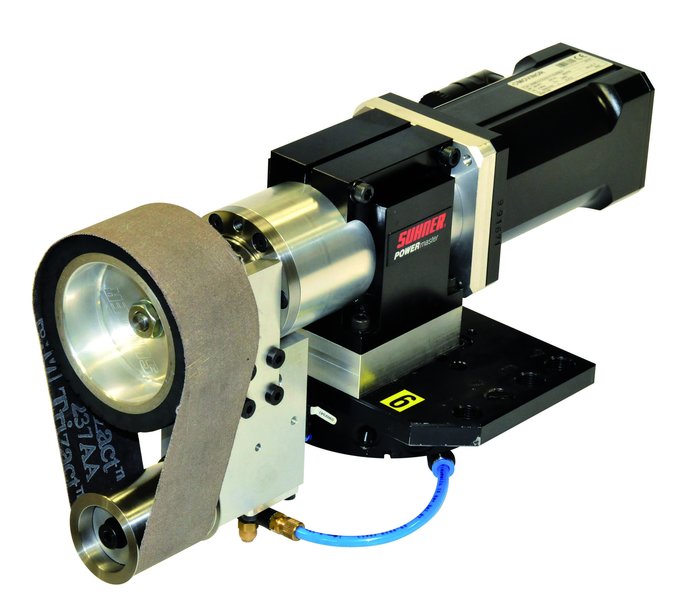 Robot-based drilling, grinding, polishing, filing, cutting and deburring without time delays thanks to new end-of-arm tooling solutions.
For stationary machining applications, SUHNER products already represent the first choice. However, in cases where the cutting tool must be moved towards the work piece, insufficient or not, many practical solutions are readily available. This gap is now being closed by the SUHNER robot machine tool program. One option is to bring the work piece towards a standard stationary SUHNER machining unit. Today, SUHNER offers the possibility to adapt and guide the tool by the robot.
As a specialist in automation processes, machining units, hand held power tools and abrasives, SUHNER has expanded its wide product range with special tools that can be mounted directly to the robot arm and ready for continuous industrial use. In short, we have multipled the capabilities of the robot to now include surface finishing. The application range is enormous.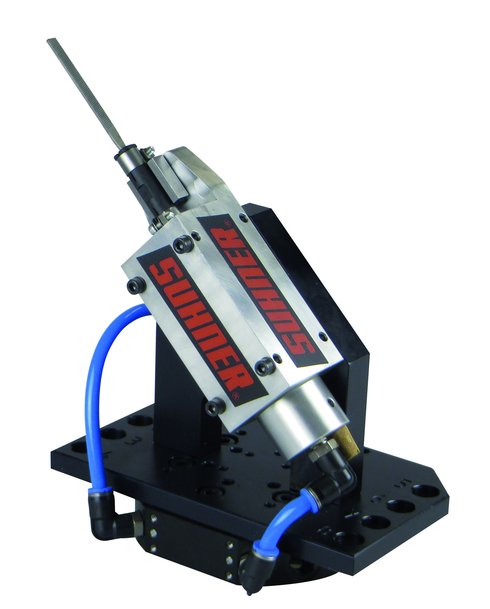 Quick Change Systems
Standardized connections at the robot arm and the tool are used to automate the quick change system. Connections are made quickly and reliably between air and electrical and sensor technology.
One of the key requirements for quick connecting components is to apply proven technology with a high degree of interchange reliabilty. Selected components meet this requirement.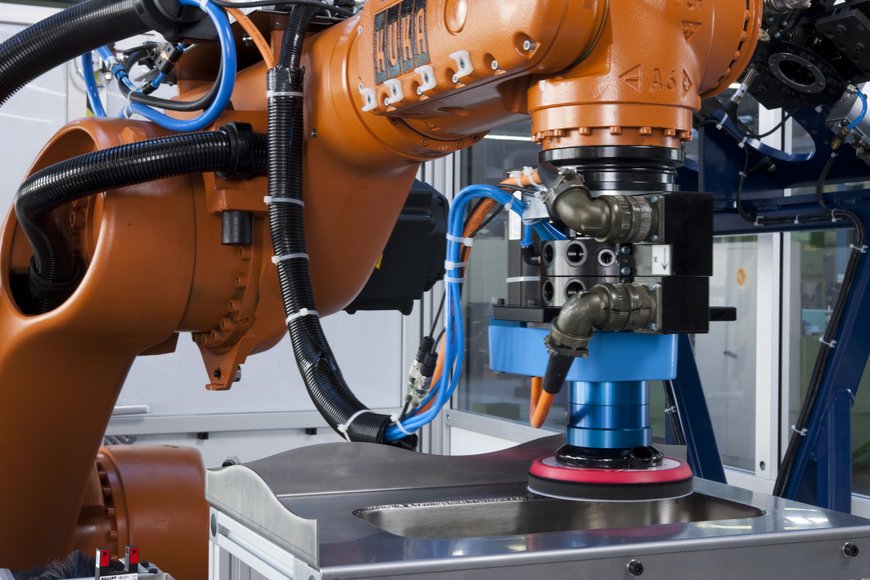 Change of the abrasives
Abrasives typically have a short life cycle. A patented, simple quick change of abrasives system (dispose and reload) was added to the program to simplify the change of abrasives.
This quick change for abrasive system from SUHNER, for example, allows the use of different abrasives in sequence to achieve a desired surface finish.
An automated abrasive change increases the flexibility and eliminates unproductive production hours.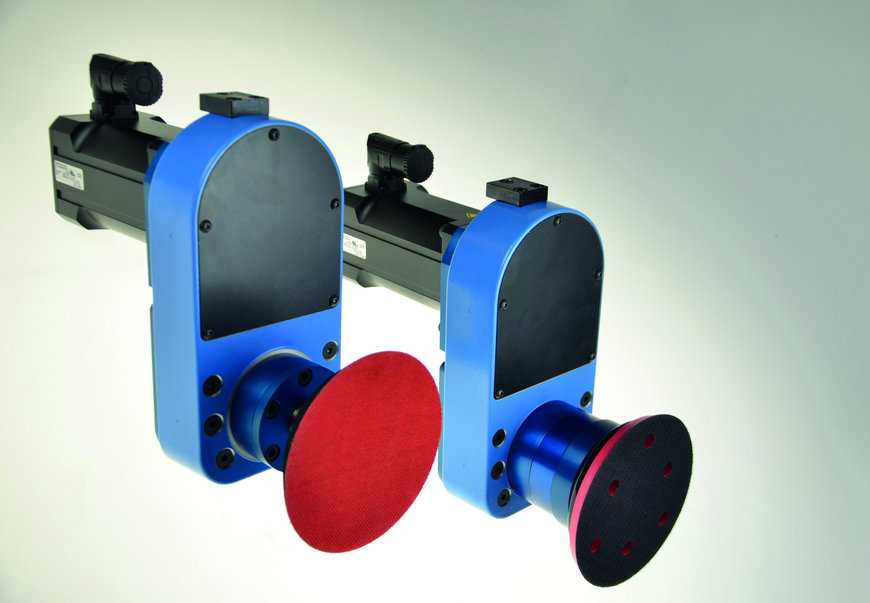 Servo motor driven angle grinders
Today, most robot guided grinding and polishing machine tools are operated by air. Often, considering a 24 hour operating environment, these machines reach their limits. Frequent service interruptions, plus extremely high air consumption add to energy cost that also will affect profitabilty. In addition, air driven tools drop in speed when under load which can contribute to an adverse effect to the surface finish. Depending on surface quality requirements, the rotation of the grinding or polishing tool often requires clock- and counter clock rotation which an air driven tool can't accomplish.
All of these critical requirements can be met with the newly designed servo driven tools from SUHNER either in standard or orbital design version. Lightweight and powerful servo motors are used to obtain high speeds up to 9,500rpm made for continuous operation. All grinding tools are made with an M14 spindle to enable the use of standard, commercially available grinding discs.
Our flexibility and adaptability make SUHNER your perfect partner for robot applications.
www.suhner.com