www.ptreview.co.uk
Written on Modified on
The Connect OPC UA software is more than an industrial communication server. It is a connectivity engine for every data acquisition, publishing and recording need. Connext is the open, simple and modular software that Progea has specifically developed to resolve any connectivity need within modern intelligent factories, as well as all those systems that remake the current paradigm of Industry 4.0.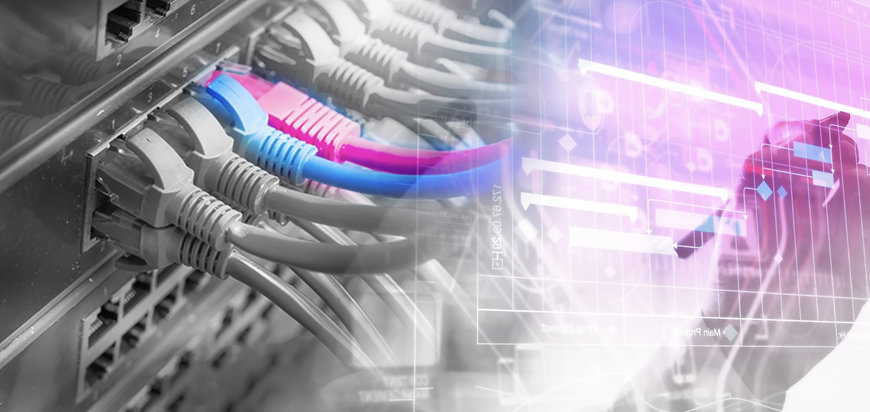 Connext's scope of application is, in fact, very wide-ranging in as much as its capacity to support all the most used communication protocols available on the market. This makes it an ideal software product not only for implementing and managing connectivity in industrial automation systems, but also for applications within infrastructures, building, smart city, energy and many other sectors.
What is Connext and what services does it offer?

Formally Connext can be defined an OPC UA Server, but its characteristics make it a tool that is more complete than just a simple server as if offers a series of advanced features that include a Gateway, Historian/Data Logger, Alarms & Conditions, IIoT, and Redundancy.
Connext is based on the Open Protocol Communication – Unified Architecture (OPC UA), an open communication protocol developed by the OPC Foundation, by means of which it is possible to manage device-to-device interconnections in a standard and transparent way, independently from the platform being used. Basically, OPC UA provides a communication model that abstracts from the protocols used and their implementation, to ensure perfect interoperability independently from the communication and device type to interconnect with, whether it be a simple sensor, a production line or a cloud architecture. Open and fully scalable, OPC UA is a universal communication protocol whose object-oriented structure offers all the advantages that are typical of architectures of this type, that means it is oriented towards objects: in terms of transparency, independence, management and maintenance of interconnected assets.
Connext is, therefore available as a stand-alone product to offer I/O Data Server, IoT gateway, Data Logger and device connectivity, third party systems and software solutions for OEMs, system integrators and end-users, without needing to resort to using Movicon, the SCADA/HMI software platform developed by Progea for data acquisition, supervision and operator interface applications.
Connext comes with OPC UA Foundation certification to ensure its full conformity to the OPC specifications.
Connection to databases

In addition to recording data on SQL and SQL Lite databases, Connext has connectors for SQL Servers that allow it to exchange real-time data in read/write with all managerial software that use SQL databases. In this way, any business software, for example an ERP system, can also be managed with the IoT framework, to interconnect in real-time with other components of the factory to exchange data in the same exact way as the classic PLC communications.
The SQL Server driver allows you to connect any Tag to any SQL Server database table field, thus allowing everyone, to quickly create Industry 4.0 systems, or to easily connect management software, specific modules or third-party applications to the field variables bidirectionally.
This can be done without resorting to scripts, which greatly simplifies project development and the reduces the time it takes to do so. Simply add the driver to the project and configure it just like you would do with any other normal PLC drivers. Each Tag will thus point to the predetermined data according to the defined polling methods.
Cross-Platform, supports both Windows and Linux

In order to meet the needs of developers and integrators as much as possible, Connext is also available in a .NET Core version for the Linux operating system. Connext can therefore be run as I / O Data Server and Gateway IIoT even on low-end embedded systems, based on ARM, Cortex and Raspberry PI for example.
In this way, even small Linux-based devices will be able to take advantage of Connext connectivity services to connect with similar devices, field equipment, IT systems, Cloud platforms or any other compatible OPC UA device, system or application.
Free for small projects!

The latest big news regarding Connext is that you can install a project containing up to 8 tags, without needing an active license and without any time limit for free. On the other hand, if the project contains more than 8 tags, the current demo mode remains valid with a 120 minute running time allowance without you needing to have a license.
With just 8 tags available, a developer can, for example, connect to a machine and retrieve the parameters and data needed to calculate the OEE, such as Machine Uptime / Downtime, Manual/Automatic, Downstream / Upstream Alarms, Machine Maintenance / Setup, Total Pieces / Scrapped Pieces, and other.
www.progea.com