www.ptreview.co.uk
Written on Modified on
Hexagon Manufacturing Intelligence News
HxGN LIVE Global is Hexagon's much-anticipated annual digital reality solutions conference, bringing together visionaries from around the world to discuss, debate and experience the autonomous future.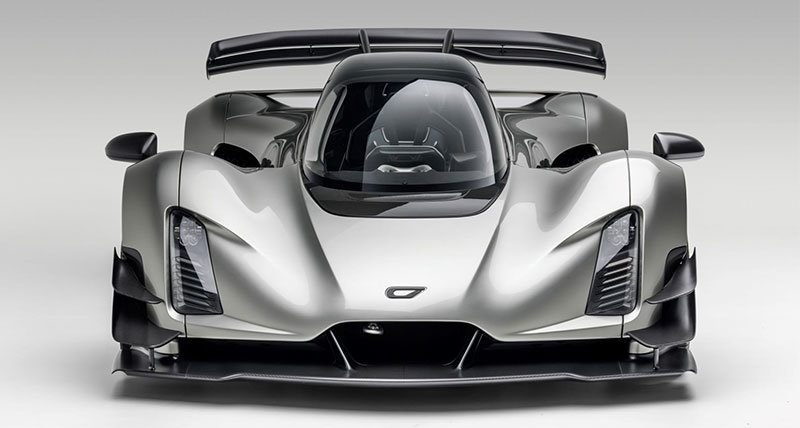 Starting on June 20, Hexagon's premier event HxGN LIVE will feature keynotes and sessions from pioneering industry leaders and experts
Customer speakers include the CEO of much-lauded 3D-printed e-hypercar developer Divergent, and global leading consumer brand Kimberly-Clark
Its technologies touch the production of 95% of cars and 90% of aircraft produced globally, with customers that include household names from all major industries including Microsoft, LG, Airbus, Volvo and BMW.

The four-day conference runs from the 20th-23rd of June 2022, and will be hosted at The Venetian in Las Vegas, where experts in digital solutions will arrive from all over the world to share their insights into the future of manufacturing.

The world of manufacturing is changing rapidly and as such the programme will be targeting the questions at the forefront of the global conversation on manufacturing, with sessions covering digital twins, reality capture, advanced analytics, AI and machine learning, and the journey towards optimised processes, continuous improvement and autonomous production.

This year, two keynotes delivered by Hexagon's Manufacturing Intelligence division leadership, innovative partners and disruptive customers, will take centre stage across the conference, and will be streamed live. These sessions include:

The day the lights went out on manufacturing 3 Pivotal Lessons from manufacturing's historic disruption (Tuesday 21st 11am (PDT)/2pm (EDT)/7pm (BST))
Here Hexagon's Chief Operating Officer and President of Hexagon's Manufacturing Intelligence division, Paolo Guglielmini, will explore how a global crisis is making manufacturing smarter, more resilient and more sustainable. Paolo will be joined by distinguished guests Kevin Czinger, CEO Divergent, Ales Holeček CVP Office Microsoft and Parth Joshi CP&TO Hexagon's Manufacturing Intelligence division will tackle the toughest and most enduring takeaways from the past 3 years, including conquering uncertainty, the requirement for digital collaboration throughout the product lifecycle, creating agility in the supply chain, and how the sustainability mandate will absolutely be met.

How leading brands optimise quality processes to deliver consistently high quality Exploring the challenges and rewards of connecting quality with business practices (Wednesday 22nd of June 8am (PDT)/11am (EDT)/4pm (BST))
Manufacturers in every industry are challenged to consistently deliver high quality products amidst constant change and budgetary pressures. Advanced quality management and digitalised control systems are solving these problems, overcoming the issues presented by more complex designs, supply chain disruption and disparate regulatory pressures.

ETQ's CEO Rob Gremley will discuss the pivotal role a cloud-based Quality Management System (QMS) plays in aligning organisations to make better decisions and take faster action. He will be joined on stage by Kimberly-Clark's Ben Bollenbacher, ETQ's CTO Morgan Palmer and Sara Hanks, from global rail manufacturer, Wabtec. The expert panel will talk through their various approaches to using data and connectivity to bring new products to market, reduce costs, minimise uncertainty, and improve quality.

Each keynote can be watched online through the links above and is available to anyone wanting to deepen their understanding of the industry. To plan your virtual attendance at HxGN Live 2022, you can view all sessions, panels and keynotes here.

www.hexagonmi.com