www.ptreview.co.uk
Written on Modified on
Enables mission-critical product development for Industry 4.0, robotics, medical devices and more.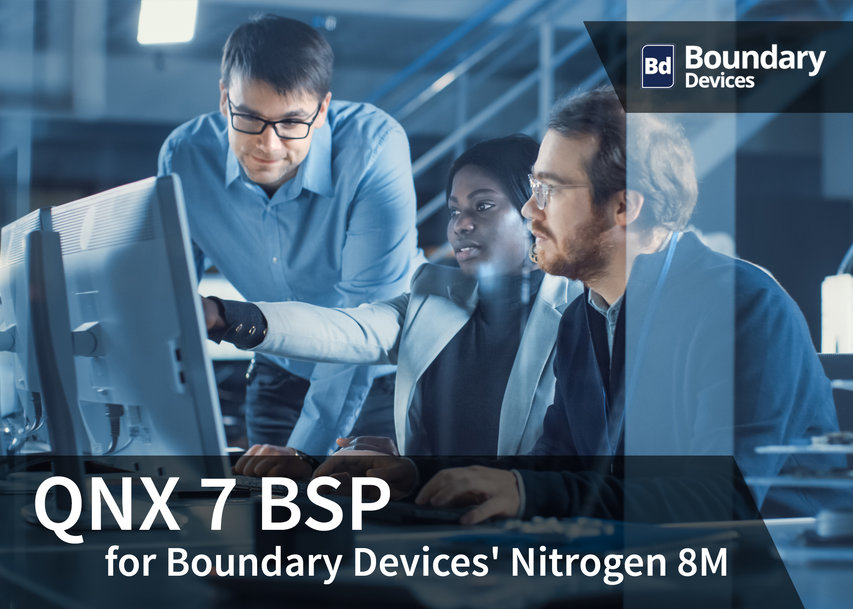 Direct Insight, the UK-based, technical systems integrator and reseller of system-on-module (SoM) and other embedded systems, has developed a
Board Support Package (BSP)
which enables the use of QNX 7 with the Boundary Devices' Nitrogen 8M board, an ARM-based single board computer (SBC) designed to leverage the full capabilities of NXP's i.MX8M Mini Quad processor.
Designed for mass production with a guaranteed 10 year lifespan, FCC pre-scan results, and a stable supply chain, the Nitrogen 8M is optionally available with versions that are conformally-coated and meet industrial temperature ranges. It can fully customized for cost optimization and industrialization.
The QNX OS is a perfect match for the Nitrogen 8M, as it suits real time, safety critical applications, and the BSP created by Direct Insight enables designers to get to market quickly with industrial designs. The BSP is available to download in binary form, subject to license agreement, for evaluation purposes. It is also available as source code under a per-project license.
Comments David Pashley, Direct Insight's MD: "Our BSP for Boundary Devices' Nitrogen 8M SBC contains all the basic features required to run the QNX OS on the board. By delivering not only the right hardware and OS technology, but also my creating packages with the necessary support, such as BSPs, Direct Insight enables development teams to access a wide variety of off-the-shelf products for their application, allowing them to focus on their differentiating core skills to deliver excellent products."
For details please click:
https://www.directinsight.co.uk/qnx-7-bsp-for-boundary-devices-nitrogen-8m-board-with-i-mx8m-mini/

www.directinsight.com