www.ptreview.co.uk
Written on Modified on
IM GROUP COMPLETES INSTALLATION FOR LEADING MANUFACTURER IN WESTERN EUROPE
The recently rebranded IM GROUP (formerly Inkmaker Group) has announced the completion of a major installation in Western Europe.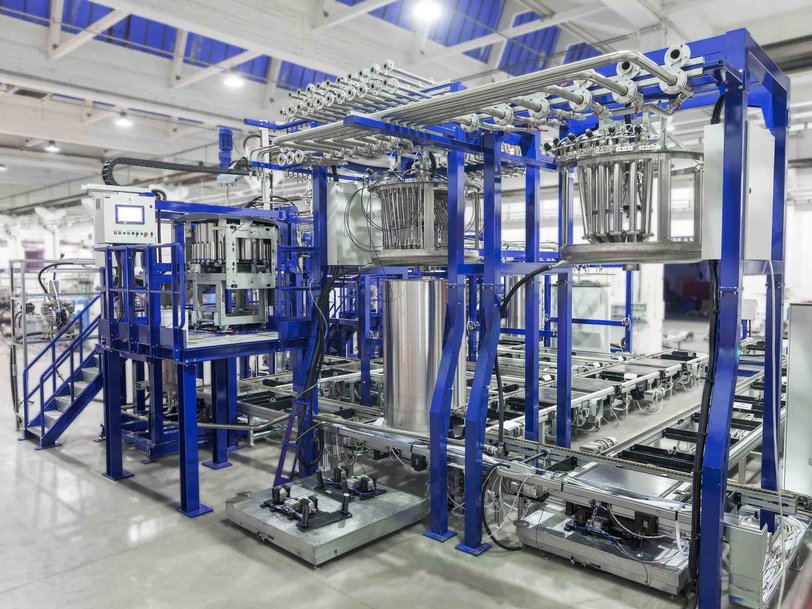 The project, led by Oliver Daulon, General Manager, Inkmaker France SARL / Area Sales Manager for IM GROUP, was completed in record time by a specialised team at IM GROUP's Headquarters in Turin, Italy.
"It was challenging for our colleagues, to work through Covid-related restrictions, in meeting the tight deadline but the positive attitude of the team, led by Enrico Mattiazzi, ensured that all ran smoothly and to plan," explained Olivier.

The project, involving water-based state-of the-art gravimetric and volumetric dispensing technology, agitators and quality-control stations interconnected via flexible conveying systems, brought together several components from the various brands within IM GROUP.
"We are very pleased with the outcome and look forward to completing many more projects with this client," concluded Christophe Rizzo, CEO EMEA / Americas, IM GROUP.
www.im-group.com