www.ptreview.co.uk
Written on Modified on
The Termitrab complete product family from from Phoenix Contact provides narrow surge protective devices for measurement and control technology.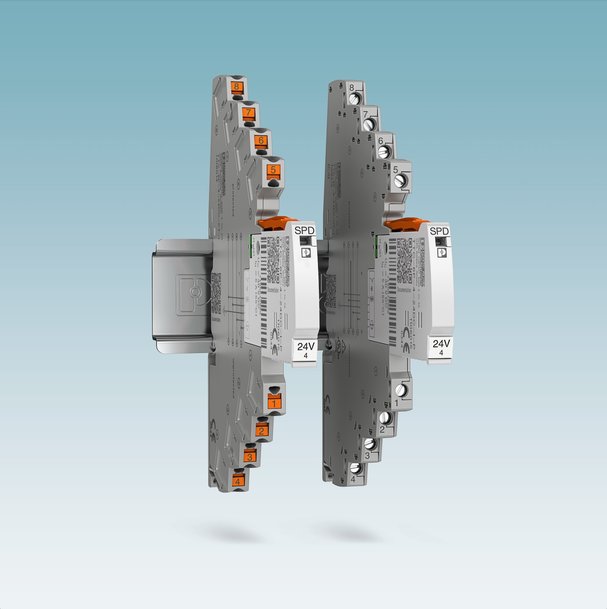 With immediate effect, the TTC-6P-4… protective devices for 4-conductor applications can also be used for applications that require test class D1.
This applies both for product variants with Push-in connection technology and for products with screw connection. Tests of the protective circuit have shown that the requirements of test class D1 are also satisfied.
Building transitions are a typical installation location, since curve-shaped lightning pulses (10/350) µs can be expected here. The components installed in the protective circuit pass the tests of min. 500 A discharge surge current, which is required for this test class.
www.phoenixcontact.com