www.ptreview.co.uk
Written on Modified on
With the new QUINT DC/DC converters for the power range up to 100 W, Phoenix Contact is, for the first time, offering a combination of preventive function monitoring and exceptional power reserves in an incredibly compact size.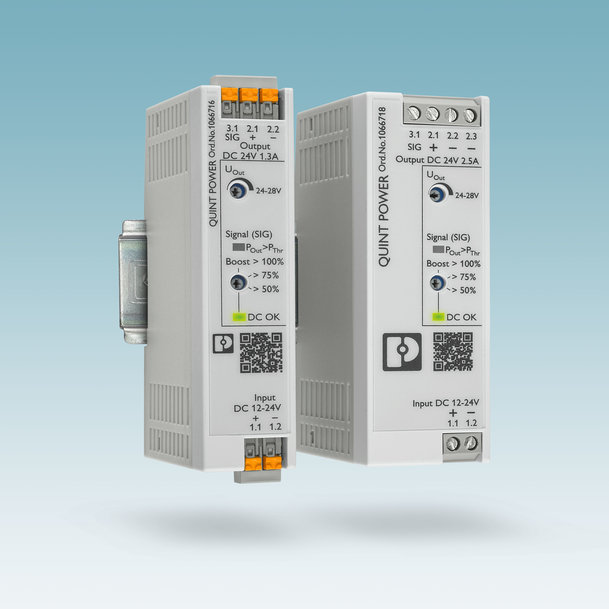 With their compact, slim-line design, the DC/DC converters ensure more space is available in the control cabinet.
Easy system expansion is possible with the static boost, providing sustained power of up to 125%. To start difficult loads, the dynamic boost provides double the output power for five seconds. Preventive function monitoring reports system-specific, critical operating states before errors can occur. Selectable power thresholds or DC OK signaling enable output parameter monitoring that is tailored to the application.
The DC/DC converters also have a high efficiency of up to 94% and a long service life, with low power dissipation and low heating. The choice between Push-in and screw connection is also new to this performance class of the space-saving converters.
www.phoenixcontact.com