www.ptreview.co.uk
Written on Modified on
Baumer's smart multi-tool profile sensors enable fast solutions for individual measurement tasks. The measurement functions have been directly integrated in the sensor.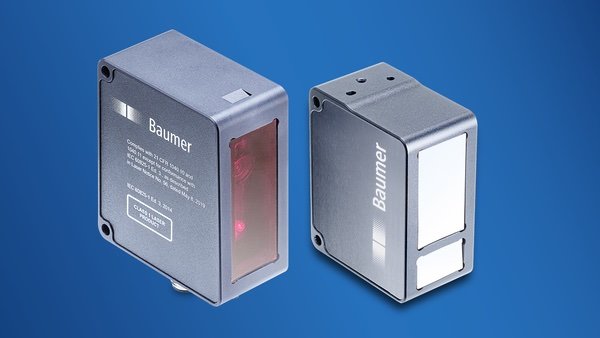 The compact all-in-one profile sensors for efficient measurement and inspection of object geometries

The short wavelength of the blue laser light reduces spatial noise, enabling more precise measurement results with a resolution of up to 3 µm and a measuring range of 25 mm, even for more challenging materials such as plastics.
With the new OXM100 sensors with IO-Link and Modbus RTU, Baumer also now offers a cost-effective and safe solution for use in series machine manufacturing. The OXM100 sensors feature the same powerful toolset as the OXM200 sensors and are just as immune to ambient light as the OXM200 sensors with fieldbuses. They can also be taught in and adjusted conveniently via the web interface as usual. Measured values can be transferred quickly and easily from the sensor to the controller via the IO-Link interface.
As a final highlight, the OXM sensors offer a new tool, the so-called "Profile Matcher". With it, profile matches can be implemented quickly and easily directly in the production process. Via the intuitive web interface, the good part is simply taught in at the push of a button and the tolerance thresholds are defined - the profile matcher is ready for use. The measurement result can be converted into a switching signal and transmitted directly to the machine. There is no easier way to implement inline quality control.
www.baumer.com